Alongside the United States, Mexico, Amsterdam, Jamaica, and other countries, Canada made its big move last 17th of October, 2018 to legalize marijuana. And because of this, a lot of online weed dispensaries in Canada sprouted due to demand.
Buying weed online in Canada may not be cheap, but there are several ways you can get every bang for your buck while gaining the benefits of cannabis.
For one, searching for the best online mail-order marijuana in Canada like Green Society is a total life and bank saver. The Green Society coupons are also up for grabs for anyone who wants to experience the holistic physical and mental benefits of cannabis.
Before we share some of the best deals and discounts when buying cannabis online, it's important to know the rules and regulations associated so as not to get in trouble. Whether you are a Canadian, a traveling tourist, or an immigrant in Canada, here are a few pointers on responsibly buying weed in the country.
What is the legal age requirement for buying weed online?
All provinces and territories in Canada, including British Columbia, require a minimum age requirement of 19 to purchase from online dispensaries. Alberta and Quebec implemented an 18-year-old minimum age requirement. However, Quebec's new government might raise the minimum legal age to 21 anytime soon. It's also forbidden for an adult to share cannabis to minors.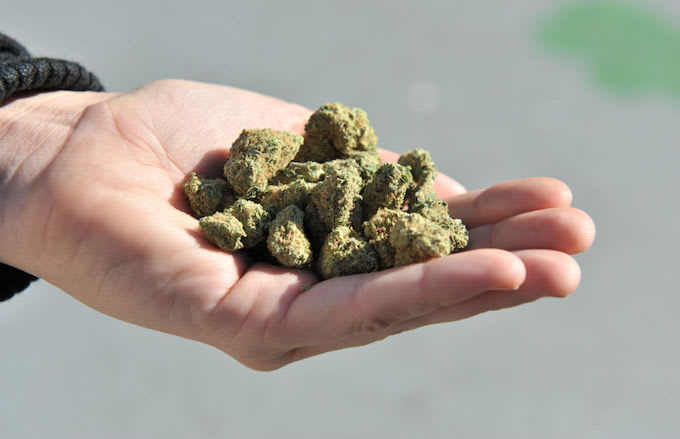 How much cannabis can I buy?
The Canadian government implemented the Cannabis Act to regulate the sale, distribution, possession, and production of marijuana. They are also aiming to keep it out of the youth, prevent criminals from gaining marijuana sale profits, and provide eligible adults safe measures to counter health conditions.
To achieve this, qualified buyers can only buy up to 30 grams of dried cannabis or any fresh equivalent. Anything over than that is punishable by Canadian law. Here's an accurate estimate of the equivalent of one dried cannabis:
Fresh cannabis – 5 grams
Edible products – 15 grams
Liquid product – 70 grams
Solid or liquid concentrates – 0.25 grams
One marijuana plant seed
Depending on the province and territory, some regulations don't allow consumers to smoke or ingest cannabis in public or even private properties.
Can I smoke cannabis while driving?
The Canadian government ensures the safety of its constituents. Therefore, they are extremely strict in regulating a "No Smoking and Driving" law to avoid road accidents and other unfortunate mishaps.
When transporting cannabis, it's advisable to keep it in the trunk of the car. If you are caught smoking marijuana while driving, you could be facing severe consequences and considerable jail time.
Can I bring cannabis from Canada to another country?
Even though cannabis is legal in Canada and the United States, transporting marijuana between borders is still illegal, and the offender could face serious punishments if caught.
Where to find the best deals and discounts to buy weed online in Canada?
At the time of writing, physical storefronts are still not permitted by the Canadian government. However, the erection of these brick-and-mortar shops will begin on April 1, 2019. For now, the best and most convenient way of purchasing weed in Canada is through online weed dispensaries.
The first step in choosing the right mail-order marijuana in Canada is checking reviews online. With so many online weed dispensaries competing for consumers, others may compromise strain quality.
Green Society is known as one of the best online weed dispensaries in Canada. The entire team is comprised of marijuana connoisseurs with over a decade of experience in cultivating, experimenting, and testing various marijuana strains and oils.
They also offer Green Society coupons every weekend and every day for those who want to get the best value of their money.
How can I get the Green Society coupons?
There are five ways to save big on buying weed online. Green Society offers several deals and discounts their consumers can't resist.
The NEW MEMBERS DEAL is entirely for new members who want to buy affordable and high-quality cannabis from Green Society. All they have to do is register and make a first order to receive free giveaways such as:
The WEEKEND FLASH SALE is for those members who do their cannabis shopping during the weekend. They can take advantage of a 15 percent discount on handpicked premium items every weekend. They can use the promo code FLASH15, and their orders will be on their way.
Another must-have offer is the WEEKLY FLASH DEALS. Every week, the team will select superior cannabis strains and products for all members. They can enjoy a 20 percent discount on these selected products which is deducted at checkout with no coupon code required.
The DAILY DEALS is an offer which shouldn't be missed. The team will feature some favorite marijuana strains, edibles, and concentrates daily. Upon checkout, discounts will be automatically taken off without a coupon code. Plus, members can take advantage of fantastic bonus gifts included their orders.
Another excellent way to get the best deals and discounts when buying weed online is to sign up for Green Society's Newsletter. After signup, you will receive a coupon code via e-mail which you can input on your first order to get a 20 percent discount. Not only are you saving a lot of money but Green Society will also update you on the hottest cannabis products, deals, and freebies.
Choose Green Society for Your Cannabis Needs
Aside from taking advantage of Green Society coupons, Green Society also values its customers, giving them first-rate cannabis strains and products which are tested by experts and cultivated with the most cutting-edge technologies. Boasting unmatched service in the industry, Green Society ensures that privacy, safety, and security is a priority in every order. Therefore, all orders are packaged in smell-proof and inconspicuous bags. Their service also goes beyond selling cannabis, and they want to offer their consumers excellent after-sales support. That's why, their friendly and professional customer support representatives will be there for any questions, concerns, and complaints.