Frequently Asked Questions About How to Buy Weed Online
Since buying weed online has become the most popular way of getting recreational and medicinal cannabis, let's discover the ins and outs of the entire system. From finding the best online marijuana dispensary in Canada, registering and ordering, to receiving and undergoing strict verification purposes, let's tackle every detail in this article.
Where can I buy weed online?
It all boils down to a licensed and reliable online weed dispensary with a proven track record. One example is Green Society's handling and shipping methods which are incomparable in the industry. You may check Green Society's reviews on their website.
How do I order?
First, you would need to register to the website and provide all the necessary information to get approved. Approval usually takes 24 hours. Once approved, you can now browse through an extensive product line, add everything to cart, and provide your payment information.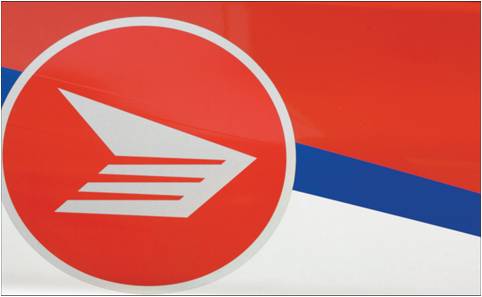 How much does shipping cost?
Shipping costs can vary between online dispensaries in Canada. An estimate would be around $10 to $30. Green Society's shipping fee is waived if you have a minimum purchase of $149 worth of items.
How long does shipping take?
The time it takes for your cannabis shipment to arrive can vary depending on the location as well. Usually, it takes around two to three business days until you receive your order. For remote areas, it may take up to five business days depending on the circumstances.
Is there a minimum order quantity?
There is no minimum order quantity. You can order depending on your particular need only. You must have a minimum order amount of $50.
Is there a maximum order quantity?
There is no maximum order quantity when you buy weed online in Canada which is what makes this purchasing type a popular favorite. However, the law states that you are only allowed to possess up to 30 grams of dried cannabis or any of its non-dried equivalent in public.
How does the package arrive?
Canada Post follows strict packaging guidelines specifically for each package's internal and external packaging. The inner packaging should be smell-proof, tamper-proof, and odor-proof. The outer packaging should not have any markings or branding which will indicate what's inside the box. The box should also not emit any distinct odor.
What happens if the packaging is too obvious?
Canada Post has the right to declare conspicuous packaging as non-mailable matter.
Can I order outside Canada?
No. Transporting cannabis or any illegal substance in between borders or from other countries is punishable by law.
Can I ship cannabis to my friend?
Yes, you may ship cannabis to an individual as long as it's not over 30 grams of dried cannabis or any of its non-dried equivalent.
Where can I get the cannabis shipment?
You will have both options of sending the shipment straight to your home or to a postal office. Both methods would require strict age verification processes to avoid any identity theft and misuse of illegal substances.
What should I do during the verification process?
When receiving the cannabis shipment from the post office, a trained delivery representative will have a checklist for you. You would need a proof of age, additional photos and government-IDs, and tracking reference number.
What if the package doesn't arrive on the expected date?
If the package doesn't arrive after 48 hours of the expected date of arrival, you are to report it to the online dispensary where you ordered it from. From there, the dispensary will monitor the package as every shipment will come with a tracking feature.
In case the package is lost or stolen, the right authorities will have to fill up an online form together with a witness so further investigation can be conducted.
What is shipping insurance?
You will have the option to choose shipping insurance during checkout, so your order is considered a guaranteed delivery due to postal service failures. You will be reimbursed with the full amount of your order if your order doesn't arrive.
Can I bring any government-issued IDs to verify the shipment?
Your government-issued photo ID should be original, valid, and should contain a unique identifier number. If the photo ID does not include the address, another proof of residency is needed.
Here's a list of the acceptable photo ID:
Canadian Forces Identity card
Canadian National Institute for the Blind (CNIB) ID card*
Canadian/Foreign Passport
Certificate of Indian Status Card
Driver's license (Canadian / Foreign)
Firearm Acquisition / Firearm Possession card
Health card with a photo where not prohibited
Permanent Resident card
Provincial / Territorial Identification card
If in case a recipient doesn't have any of the photo IDs mentioned above, the recipient can bring any of the approved proof of residency PLUS one of the following accepted items:
Birth certificate
Baptismal certificate
Health card without a photo (where permitted)
Any other acceptable identification in the postal guide
What if I received the wrong, defective, damaged, or low-quality products?
Circumstances like these are entirely up to the online marijuana dispensary. That's why choosing an online weed store with excellent customer service is imperative like Green Society. If you have issues with shipping, ordering, or the quality of the products themselves, you can contact their customer support via chat or email including the necessary details of your complaints.
Can I get discounts for bulk orders?
Discount on bulk orders will depend on the online weed dispensary as well. Some have weekend sales, weekday sales, newbie offers, and referral discount offers too. By using the appropriate coupon code, you can avail of any of these fantastic deals.
What is the required payment method?
As of right now, most of the online dispensaries in Canada only accept payments via Interac e-Transfer for payment transfers which will usually take up to two hours. Some online marijuana stores in Canada also accept cryptocurrency payments. Of course, you'll have to check which cryptocurrency they accept. Green Society, for example, only accepts Bitcoin for now. Plus, if you pay using Bitcoin, you will get a 10 percent discount on every order.