Celebrate Star Wars with these Galactic Strains!
What's Significant About May the 4th? 
The date of May the 4th is a pun that rings quite close to one of the most memorable movie lines ever uttered in the history of film. Any fans of Star Wars can expect punny jokes and celebration of the space opera film series around May the 4th as they recall the ever so famous lines of Obi-Wan Kenobi to Luke Skywalker in the 1977 Star Wars Episode IV, A New Hope: 
"May the Force be with you!" 
For decades, the day has been a bit of a cult holiday for Star Wars nerds all over the world! It has even been embraced by Lucasfilm and Disney as the annual celebratory day for the beloved sci-fi franchise!
Jedi or Sith?
Are you ready to pick a side? Celebrate the fan holiday this May the 4th with these Star Wars themed cannabis strains for your next intergalactic movie marathon! Get your Jedi on, or join the dark side of the Force! 
Skywalker OG
Elevate your mind and rise like a Skywalker with the Skywalker OG! A perfect cross of the popular Skywalker strain and the legendary OG Kush, this strain is an extremely potent indica hybrid. With THC levels of up to 25% as well as 2% CBD, it is a true powerhouse. And rightly so if it is to be named in honour of the Skywalker dynasty! 
It is deeply euphoric and also powerfully relaxing. You'll be feeling such a serene tranquility that you won't want to do anything else. You'll be locked to the couch, and locked in relaxation! This makes it perfect for any movie or TV binge! With a blend of fruity citrus, herbs and diesel, the flavours are out of this world!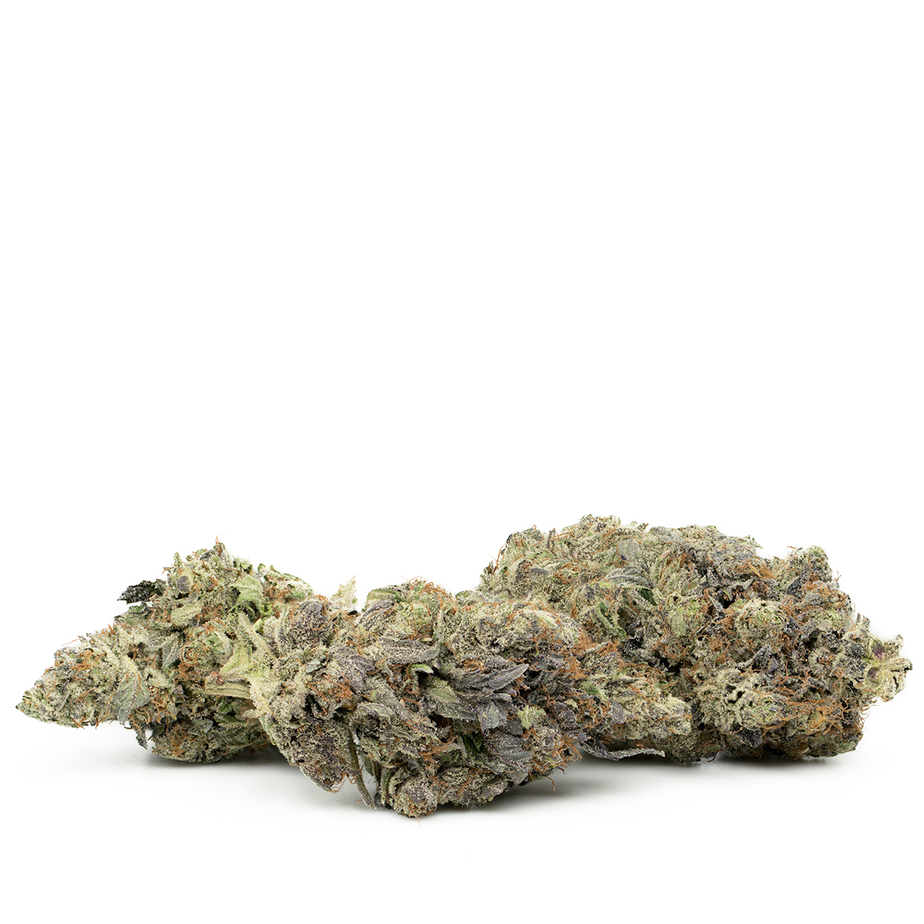 In effects, strength and flavour, Skywalker OG checks off the list for what makes a perfect strain! As Yoda might advise… Good, this weed is, smoke it, you must!
Jedi Kush
Do you align with the Knights of the Republic? Start your initiation of joining the Jedi Order by smoking none other than the amazing Jedi Kush! Indica lovers will absolutely adore this strain. It is a cross of the ever so loved San Fernando Valley OG (SFV OG) and the Death Star! 
A pure indica, the Jedi Kush is a powerful strain with THC levels that can reach as high as 25%! Similarly to Skywalker OG, it also tends to have around 2% CBD. It will have you feeling the Force in a matter of no time as it acts quickly. Users will experience a delightful and spacey cerebral head high in a few tokes! You'll be enveloped in happiness and a warm sensation of relaxation. It is pretty sedative which makes it great for effective pain relief. Despite the strength of its physical effects, unlike many powerhouse indicas, it does not induce lethargy unless taken in larger doses. 
It blends delicous notes of sweet and tangy citrus, fresh mint and pine, earthiness and a bit of pungent gas!
Death Star
Feeling the dark side pulling you in? Then gravitate towards the Death Star! Named after the Empire's space station and ultimate weapon that can destroy entire planets, this is a strain that you should use with caution! It is a creeper, so it'll hit you when you least expect it.
Death Star is an indica hybrid that crosses two cannabis crowd favourites: Sensi Star and Sour Diesel. Yet another highly potent strain, its THC levels average as low as 18% and upwards of 28% concentration. It is heavily calming both mentally and physically, and also deeply euphoric. With these effects, it would be an excellent choice to end a long day or week. Weaponize this strain and destroy all your worries and pains with the Death Star!
Despite its ominous name, the strain has quite light and delicious flavours. It is a bit sour and pungent, taking on from its Sour Diesel parent, though it has bursts of fruity citrus and berry notes that are rather sweet on the palette!
More Space Themed Strains!
If you're looking to experiment with other space themed cannabis strains, here are some honourable mentions that are definitely worth checking out! From craft strains to classics and legends, these strains are sure to please!
Enhance The Force with a Concentrate!
Seeking something a little stronger? Enhance the force of your weed with the Death Star Shatter by Faded Extracts! Much more potent, this concentrate will definitely be sending your mind off to another galaxy!

Interested in some other space themed concentrates, moon rocks or shatter? Try
Elevate Your Movie Snacks and Star Wars Binge with Some Edibles!
Needing some snacks for your next Star Wars marathon? Shop from a variety of yummy sweets and candies from Green Society's edibles shop! You'll find classics like yummy worms, cola bottles, fuzzy peaches and much more! The perfect snack and high to pair with some buttery popcorn and a sci-fi binge!
Happy Star Wars Day! 
It's always fun to celebrate any holiday, but a holiday where you get to indulge in your favourite movies? Can't really get much better than this! Grab your favourite weed and snacks online at Green Society for this May the 4th! Not in the mood to watch the Star Wars films for a hundredth time? Get your fix of the Galactic Empires with The Mandalorian! Wanting to indulge in sci-fi outside the Star Wars franchise? We recommend Dune, Blade Runner, Interstellar, Prometheus, Alien. And, you can't go wrong with Star Trek!
Get high and get your geek on and take yourself to a galaxy far, far away! And remember…
May the Force Be With You!