Cannabis is getting more popular in Canada especially after its recent legalization last 2018. And this is because of the plant's healing prowess.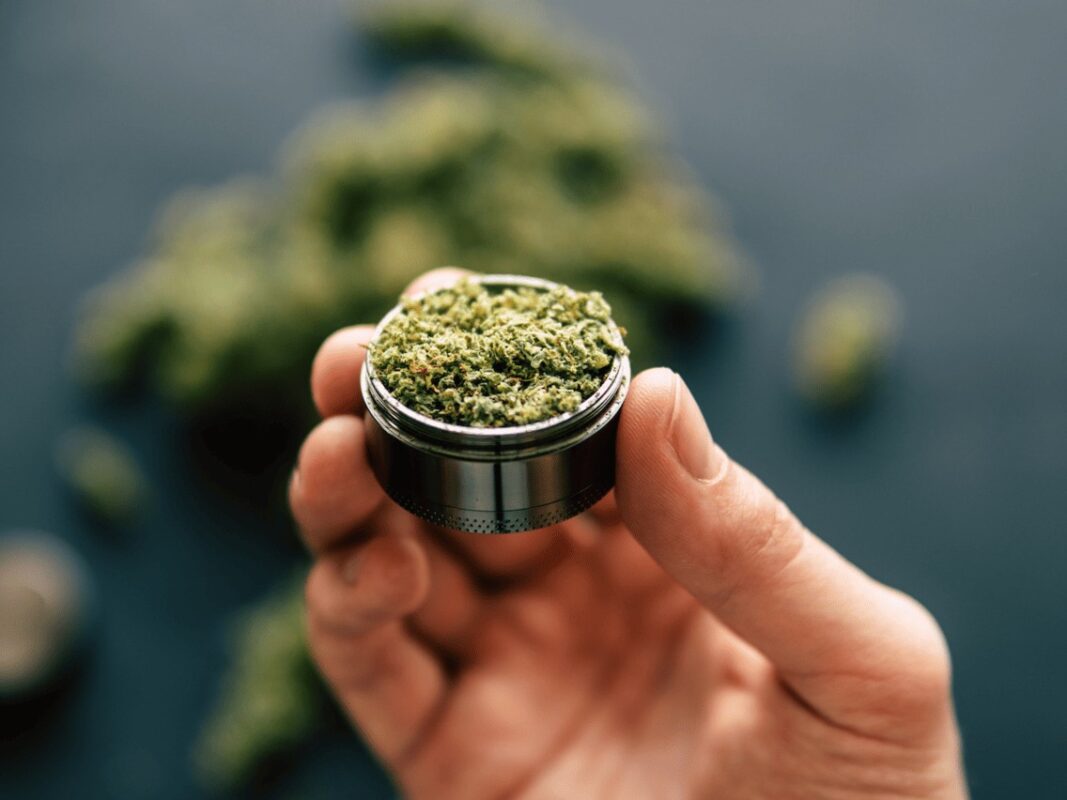 However, the quality of the strain will make a difference in the ability to cure. Suffice to say; a low-quality strain won't cut the mustard. And if edibles are your cup of tea, the quality of these cannabis edibles will also depend on the quality of the marijuana flowers as well.
So, if you're looking to buy some quality weed online in Canada, there is only one name that's reliable in our book, and it's Green Society. However, we want you to be the judge of that. The Green Society reviews will help you decide whether this online marijuana dispensary is for you or not.
But first, let's weigh the pros and cons of buying weed online or buying it from a brick-and-mortar store.
Buy Weed Online or Offline: Which is Better?
Although buying weed from a brick-and-mortar store will let you touch, smell, or even taste the marijuana strain or product initially, the benefits in purchasing quality weed online still outweigh the cons.
Buying weed online is more convenient as you don't have to make the extra effort to travel from your place to the nearest physical marijuana store. The options online are also broader than when buying from a physical store. Plus, most of these cannabis strains and products are cheaper due to lesser operational costs. These online marijuana dispensaries ensure safety, security, and discreetness in every order, satisfying consumers who don't want other people to know of their cannabis usage.
In terms of quality, since most of the online weed dispensaries in Canada are government-regulated, you will be assured you're buying topnotch cannabis strains and cannabis-infused products harvested and extracted by expert marijuana farmers and trailblazers.
Green Society Reviews: Buy Quality Weed Online from the Best
When choosing quality weed online, a good and trusted online marijuana dispensary is necessary to fulfill your needs. Green Society's service goes beyond the negotiations, shipping, and customer inquiries. They want to genuinely make their consumers benefit from the magical healing powers of cannabis through their high-quality products. And anyone can attest to that through the Green Society reviews.
Green Society also has an extensive line of products available for every recreational and medicinal need. Here are some of them in different categories:
STRAINS
Firerock Extracts Grape Inferno Shatter
Moonshine Extracts THC Phoenix Tears
Tucann Distillate Vaporizer Pens
Baked Edibles CBD Phoenix Tears
Cookies and Cream Chocolates by Buuda Bomb (Comes in different flavors)
CBD Clear Sphere by MOTA Cannabis (Comes in different flavors)
Candy Colas by Herbivores Edibles
Grape Crush Gummies by Faded Cannabis Co. (Comes in different flavors)
Oatmeal Chocolate Cookie by Baked Edibles
Orange Jelly Bomb by Twisted Extracts (Comes in different flavors)
Solvent-Free CBD Tinctures by Miss Envy
Pawsitive Collection 300mg CBD Tincture
Pawsitive Collection 600mg CBD Tincture
ACCESSORIES
Green Society Silicone Dab Mats
Green Society Logo Key Chain
Green Society Logo Lanyards
Green Society Essential Rolling Papers
Green Society: A Trusted Name to All Cannabis Aficionados
Green Society offers more for less when it comes to your recreational or medicinal marijuana needs. The company guarantees you superior marijuana strains from farmers with at least a decade of experience in cultivating marijuana. Green Society's products also undergo a strict quality assurance test to ensure that every strain is up to company standards.
Fast Shipping
One of the benefits of buying some quality weed online in Canada is that patients who struggle with chronic physical illnesses will no longer have to risk their health by driving down to the nearest physical weed store. In addition, patients who have mental conditions such as depression and anxiety who also struggle to go out of the house and mingle with other people will now have another chance of a beautiful and better life.
Green Society only partners with the most reliable courier service in the entire nation — Canada Post's Xpresspost Service. By going through easy and simple registration and ordering processes, your order will be on its way in approximately two to three business days. However, if consumers live in remote areas, they can expect a turnaround time of up to five business days. Ordering a minimum of $149 also lets you avail of their 'free shipping' offer.
Secure and Discreet
Green Society is very strict when it comes to shipping and handling. From the moment the order is placed, every responsible staff carefully handles each cannabis strain and product to give their consumers ultimate satisfaction. The marijuana strains are also packed in air-tight and smell-proof bags to maintain their freshness and potency. Also, the Green Society prioritizes every consumer's discretion. Hence, they deliver all packages in plain boxes so as not to alert passersby and keep the packages safe and secure at all times.
Regular Promos
Green Society was not kidding when they said they want to give their consumers more cannabis at an affordable price. That's why they are regularly offering weekend and weekday flash sales, discount offers, and freebies for anyone who uses the appropriate coupon codes. For newbies registering and ordering for the first time, Green Society gives out free merchandise and an assorted free gram, making their cannabis shopping experience worthwhile.